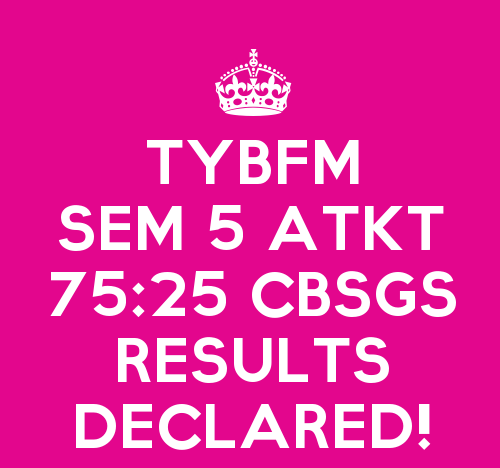 Third Year Bachelor of Financial Markets (BFM) results for students who appeared for Semester 5 ATKT exams of the 75-25 exam pattern has been declared on the official website of Mumbai University on 20th July 2015.
The exams were conducted in April 2015 and were taken by many students who couldn't clear their Semester 5 exams in November 2014. The students can view the results on the old website of Mumbai university. The link for which is:
http://results.mu.ac.in/choose_nob.php?exam_id=3607&exam_year=2015&exam_month=APR
Students have to be calm and patient while checking their results. If the results are unsuccessful then you shouldn't feel disheartened and have hopes to clear your Sem 5 ATKT exams that will be conducted again in November 2015.
Students can contact their college CR or coordinator or staff to know the dates of arrival of their marksheets.
Congratulations to all those who have cleared their TYBFM Sem 5 ATKT exams.