What is Customer Relationship Management?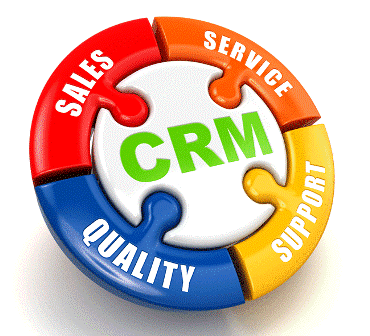 Customer Relationship Management or CRM is a very common term used today. You might have come across relationship managers at your cell phone service providers who tend to ensure that you have no hassles while you use their services.
These managers, give you bill payment reminders, ensure any problems you face is being taken care of on a priority, inform you about the new schemes and offers available and regularly keep in touch to know whether you are satisfied with the service or not.
What is the SIM card company doing by assigning these people to you? They are making sure that you as a customer feel special, all your problems are taken care of so you are satisfied with the services provided and because you are a satisfied customer, you will not leave them and you will recommend you family and friends to use their services making sure that they generate more sales from you.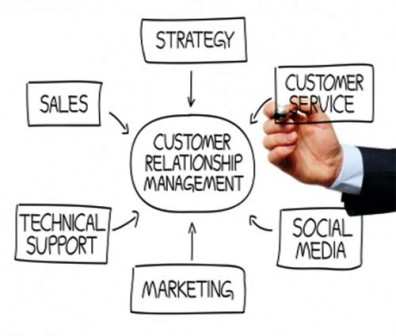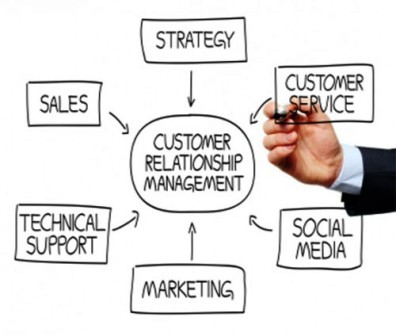 This was an example of the telecom industry, put yourself as the financial services industry in the same bracket and now understand why exactly customer relationship management is important for you, just like them or any other service providing industry you are invariably dependent on customers. Like the famous saying goes 'Customer is King' and so to ensure that your king stays with you happily and also gets his entire royal family along to increase.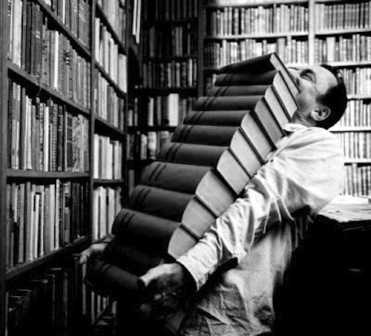 What is the Syllabus for CRM?
Introduction of various financial services
Origin and rationale of CRM
CRM – a vehicle for value creation
Achieving customer satisfaction through service quality
Let's understand the syllabus in brief:
As students of BFM you are well aware of what financial services are, so here is a small brush up of what exactly financial services are:
Financial services in simple words are all the services related to money management and growth. It includes your banks, credit companies, credit card companies, insurance companies, accountancy firms, asset management companies, wealth management and wealth creation companies, etc.
CRM evolved from a time, when the approach towards the marketing and sales of a product was 'product based' so if you had a bank as a financial service, the focus would be on the kinds of accounts you can open, the locker system or the different interest rates available for loans.
Today the focus is making banking convenient to you, so you have an Axis bank ad that has Deepika Padukone telling you why go to a bank when the bank can come to you via their mobile apps, or Amtabh Bacchan saying that even on public holidays a bank executive from ICICI will be there to help you with your bank work so that you don't miss out on the fun time with family.
The approach changed as companies discovered that instead of getting new customers every day, it's easier to maintain your existing customers and let their satisfaction bring in more customers. The approach shifted towards the customer and with developing technology supporting the various methods taken up to make the business more customers centric, CRM evolved into a full fledged approach taken up by most financial service providers.
When we talk about the value created through CRM it deals with the value provided to the customer and how it translates into profit for the company. There was a time when companies used to think up of a customer as a money making machine, the questions asked were: how much can we profit from this customer? What is the amount of money that can be generated? But the tables have turned and today service providers think in a different light. The questions have turned into how can we deliver better? How can we add more value to the customer? And this change has come up because of the huge amount of competition in the market that gives a customer umpteen choices in terms of where they can go for a better deal that you are offering.
Today it's not just about the core product at offer but there are so many peripherals attached, like the after sales services, advice, delivery and all similar small yet insignificant issues that surround the core product, and keep your customer grounded to you and this is the value proposition that gets delivered by CRM.
The quality of your product coupled with CRM is the mantra for a successful service provider's success and this is the gist of what you are going to studying in this subject. Seems pretty simple to understand and grasp but you must not take it lightly.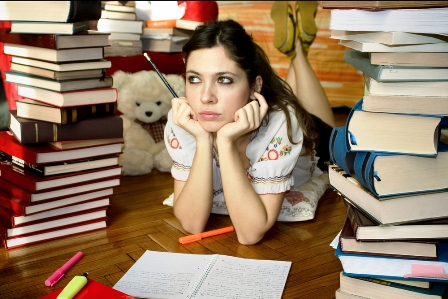 Best way to Study this subject:
Attend lectures and take running notes in class they will help you study better, you can also Google about CRM and financial services and read about it in the papers to increase your knowledge bank on the subject and eventually write amazing answers that help you score well in the exams.
If you are short on time you can try the LSDC method or the Lengthy First method.
LSDC method: The LSDC concept is for people who wish to study exactly from the exam point of view or who have a few days left to their exams and hence want to study to score with a limited time line at hand.  LSDC stands for Long answers – short answers – distinguish between and concepts. This is the order to be followed while studying any theory chapter while you study the content in order from the largest in size to the smallest, what happens here is that while you are studying for the long answers you tend to cover a lot of matter which help you learn a lot of the short answers and concepts as a part of the given long answer. Similarly with every answer greater in length a minimum of one answer that is shorter gets covered up, and helps you complete your syllabus within a short period of time.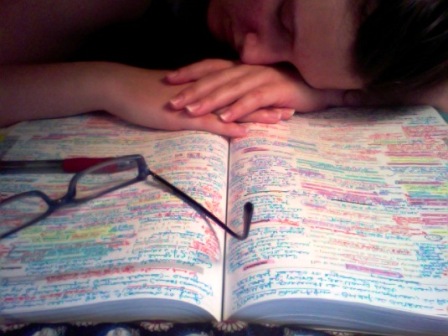 Lengthy First Method: The concept of lengthy first is a lot like the LSDC concept where you take up units or chapters that are lengthy first when you sit to study and the shorter and simpler ones at a later stage. It common knowledge that students tend to keep pushing the difficult part of studies to a back burner and eventually as exams come near they begin to stress on the fact that its difficult, feel scared and leave it anyway. To ensure that the difficult and meatier portions don't go untouched the lengthy first option can be used.
Work hard, study well and make a fantabulous career in this field if it interests you because there are enormous opportunities for growth in the field as of today! All the best 🙂
BY AMI PANDYA