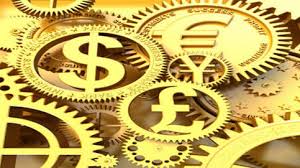 If you are looking for SYBFM Sem 3 Syllabus of Business Ethics, then your search ends here as we present the main units, chapters and topics covered in each unit.
BUSINESS ETHICS
Business Ethics and Values – Work Culture – Un ethical Behavior in Business and its reasons – fair and unfair Business Practices

Corporate Governance in Globalised Economy – MNCs / TNCs and Business Ehics – Accountability of Managers and Directors – Functioning of private and public sector Cos. – Governance in Banking and Financial Institutions – Good corporate Governance- protection of interest of customers and investors-customer friendly business activities.

Code of conduct in Business Houses – fairness and Justice in Administration – Social Responsibilities of Business.

Business Ethics an important tool in building Business reputation – Professional Board of Directors – Transparency in decision -making and operations – Importance of effective and efficient system of  Governance in globalized economy- Ethics and corporate integrity, measure for improving ethical standards and morals

Corruption, Frauds and Scams in Financial Institutions – Economical and Social effects of corruption, frauds, scams etc.  Banking Operations and ethics – Functioning of Insurance Cos. And ethics – Measures to reduce corruption

a)    Preventive Measures           
b)    Curative Measures – Role of computerization and IT in detecting frauds, scams etc. – Zero Tolerance of corruption.