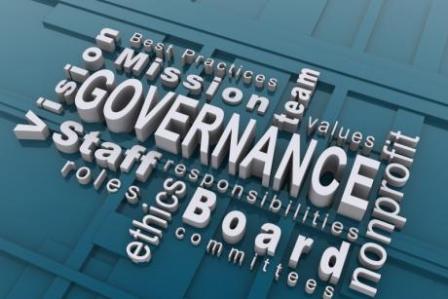 What is Corporate Governance all about?
As students of Financial Management one of the most important aspects that you will come across is corporate scams the 'Ernon scam' and closer home is the 'Satyam scam'. The Satyam scam as we all know was a huge misrepresentation of books of accountancy and eventually led to all the stake holders of the company losing their share and making terrible losses.
Stake Holders of a company are the internal and external people associated with the company, who have some stake or part of interest in the company. It may be an employee, a director, a worker, debtors, creditors, customers or the community at large anyone who has a certain stake of interest in a company is a stake holder.
To ensure that these stake holders don't suffer due to the actions of a few people of the firm corporate governance is established. Corporate Governance in simple words is the code of conduct for companies or corporate to be followed while governing or running the company so as to ensure that there are no deliberate losses or falters being committed in order to satisfy the greed of a few men and let all the other stake holders suffer.
Right and equitable treatment of shareholders, Interests of other stakeholders, Role and responsibilities of the board, Integrity and ethical behavior, Disclosure and transparency are a few factors which are taken into consideration in Corporate Governance.
It helps build a relationship of transparency and faith between the company and the stake holders and encourages the investors to invest into a company by keeping faith. Post instances and scams like the Satyam or the Ernon scam investors had lost faith the market and hence corporate governance helps build on that faith and keeps the economy fuelled by the money from investors in huge companies and corporations.
Not only publicly listed companies are susceptible to the needs of corporate governance in fact family owned businesses need it too. Companies as huge as the TATA group, Reliance, or the Aditya Birla Group are prone examples of huge family owned businesses all of whom follow up to the standards and policies of corporate governance.
What is the Syllabus for Corporate Governance?
The philosophy of corporate governance
Genesis of corporate governance in India
Evolution of corporate governance
Governance in family – owned business
What is the Best Method to Study this Subject?
Corporate Governance is a complete theory subject and hence studying it might become tiresome and boring. In such cases you need to make sure that you study such subjects the right way so that you score well and complete the syllabus in time so that you do not get bored and end up having a huge backlog to cover up to while exams are on your head.
This subject deals with a lot of ethical practices and morally justified actions of a corporation and hence while you study this subject you can put yourself in the shoes of the stake holders and read your chapters from their perspectives. When you do that it will make it way easier for you to understand why certain actions have been propagated and aspects have been given high importance.
Attend as many lectures as you can in the college and participate extensively in any debate or discussion that takes place, this is important because by simply reading what is given in the text book it becomes really difficult to memorize such lengthy concepts and theories.
Solving Case Studies also should be a very important part of your study schedule, because in subjects like this you will get some really interesting case studies based on real life situations to solve, and how you utilize what you have read in the chapters by supplementing it with your own conclusions and thought process will help in writing much better answers in the exam.
Answers based on understanding and full of examples are always welcomed by examiners with open arms and rewarded with much higher marks so try and solve as many cases as you can.
How to crack the Exam?
In order to crack the exam ensure that you have completed your syllabus on time and have solved past question papers so that you know how to complete the paper in time and you also have an idea of what questions are important from exam perspective.
In case you really don't have  a lot of time at hand and you have an exam on your head then you can possibly read each chapter and understand it à solve your doubts in class or using sources like the internet à and work hard on past year question papers.
This will help you avoid a KT but if you wish to score really well then it's the study from the start attitude that you need to work on.
Popular Indian scams that would have been averted if corporate governance was in place:
Indians love their jhol and try best to solve situations by jugaad but this jholer attitude has gotten us in plenty of trouble and incurred a lot of losses and here I present you with a list of the top scams that have rocked our country:
The COALgate scam
2G spectrum scam
Wakf Board Land Scam
Common wealth games scam
Telgi scam
Satyam scam
Bofors scam
Fodder scam
Hawala scandal
Harshad Mehta scam
Popular scams across the globe that you must know of:
WorldCom
Volkswagen
Siemens
Hawlett- Packard spying scandal
Barings bank
Deutche bank spying scandal
Urban bank
Jerome Kerviel and the Société Générale Banking Scandal
Barclays scam
Bre- X
Read up on them when you have the time, citing examples like these will benefit you in the exams and will also add to your pool of knowledge.
Work hard and score well, all the best 🙂
BY AMI PANDYA